With a career in the digital marketing and advertising space, Rob 'Spider' Graham has written over a thousand articles and three books about digital advertising strategies and approaches. He notes, "I've lived and breathed and thought about this space every single day, and here's the sad conclusion I've arrived at: digital display advertising doesn't work."
In this ad-saturated, ad-avoiding consumer culture, companies are finding new ways to be in front of their customers. A few months ago, we were given an opportunity to share what we do in Rob 'Spider' Graham's article, 'How the Inbound Journalism Revolution is Changing Advertising' in The Business Journals. Spider highlights how content marketing and Inbound Journalism are ways to cut through all the noise with thought leadership.
Even with digital display advertising's measly metrics, the rise of content may offer a new life for the advertising medium. You may have noticed ads for a white paper, concert or podcast directed to yourself where the only "ask" is that you engage with some new content. A smart marketer might wonder, "How do I cost-effectively promote my content with advertising to boost targeted traffic and achieve results?"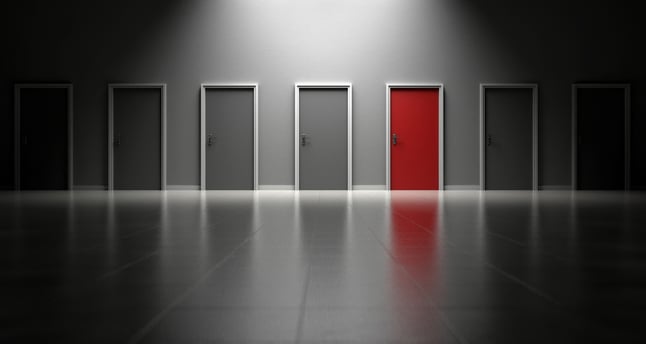 Spider's point about digital display advertising is that it doesn't generate enough interest that leads to meaningful conversions for the vast majority of campaigns. Even the really annoying popup ones. In fact, the average banner ad gets clicked one time for every 3,000 times it is shown. People don't want to be interrupted from what they're doing to go someplace else because, more often than not, the offer being made isn't relevant to the consumer seeing it. Seeing an ad for a piece of content in the right context may not feel like an interruption.
In 2017, brand publishers are increasingly using advertising to promote their content or experience to build their customer audience. People want value, and to feel welcomed, from all their interactions online, so it is critical to oblige them. In response, marketers are offering people the choice to read, watch and experience content that is of personal value and interest to them in the right context to start a meaningful conversation. And that has created a new use case for highly targeted digital display advertising: paid promotion of digital content.
If you are going pay to promote your thought leadership, you had better have a plan devised to achieve ROI. In our next #TheBrandPublisher, Spider will explore the planning and execution steps that go into creating an effective content marketing campaign that leads to solid lead generation.
Join us June 29 at noon EST for our next #TheBrandPublisher to hear Spider share his knowledge of digital communications and help you optimize your content marketing strategies.
In addition to a step-by-step workflow to measure your ROI, he'll present:
How to align campaign goals with management expectations

How to identify your intended audience and where to reach them based on solutions offered

How to work with the audience to achieve your goals and improve ROI
Attendees who participate in our webinar polls will also get a chance to win Spider's book Taking Down Goliath – Digital Marketing Strategies for Beating Competitors with 100 Times Your Spending Power (Palgrave Macmillan, 2014)
Thank you. We look forward to having you attend our next installment of #TheBrandPublisher.
Want more? You might also like:
Google Exercises Monopoly Power 100 Keywords Not Provided
Content Marketing Doesn't Work Unless You Have Compelling Content