Before inbound marketing became king, print advertising and physical direct mail dominated B2B lead generation. Up until about five years ago, most trade publications offered a reader service – or "bingo" – card in their magazines. Each advertiser in the magazine had its own inquiry number that corresponded with a number on the card, which readers would mark and send in to request more information. The publisher would then send these leads along to the advertiser.
Trade magazine subscribers had to prove their qualifications by providing information including name, address and phone number – and often things like job title, business size, budget authority and type of business. The self-qualification added to the value of the leads sent to the advertisers.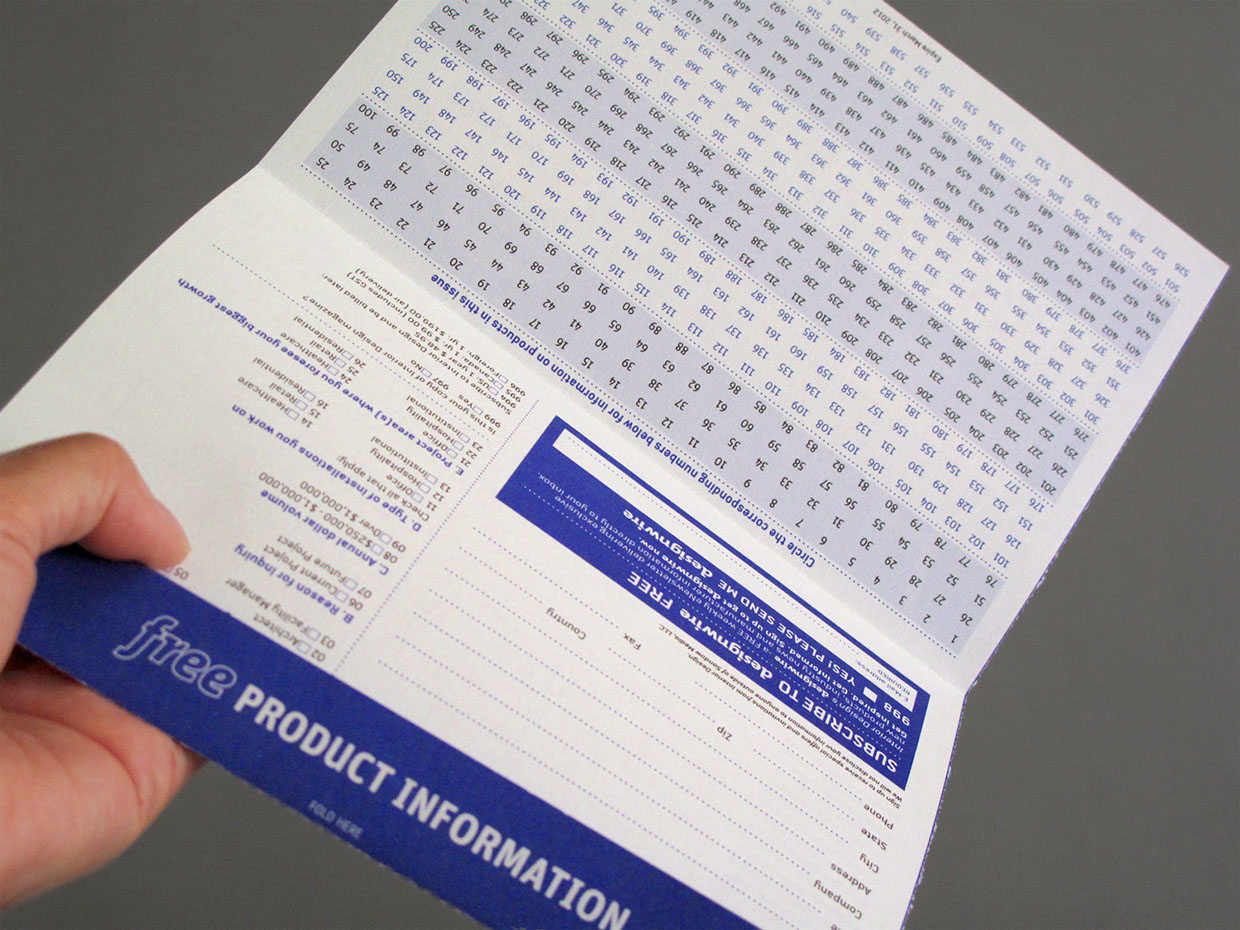 Graphic designer: Mihoko Miyata
The Internet has changed everything. Now, buyers go online to research and contact businesses directly instead of waiting a month for responses. Through inbound marketing, businesses can take advantage of online buyer behavior by publishing content directly to the Web.
The reader service card might dead, but its spirit lives on in inbound marketing.
The bingo card's success proves that people have always been willing to give up their information for something of value in return. Publications exchanged subscriptions for reader information, whereas inbound marketing invites readers to exchange their contact information for useful content like white papers and e-books.
How inbound marketing works: In order to access your thought leadership content, site visitors need to fill out a lead form on a landing page. This form asks the same questions as the bingo card – except the answers don't go to a middle man first.
Inbound forms are the new and improved bingo cards because they're:
Easy-to-make. Since the concept should already be familiar, marketers can master inbound forms relatively quickly.
Solely yours. Your business name doesn't share a small card with your competitors.
Timely. The biggest issue of the bingo card was the month-long delay from when the original inquiry was made. Website updates and form responses are instant. And unlike static print, an online mistake can be easily fixed.
Customizable. You can ask for whatever qualifying information you want instead of being at the mercy of a publisher. By all means, you should experiment with different fields to discover what information your site visitors are willing to provide as well as what information sales can benefit from the most.
How do you get people to your site in the first place? The best lead generation websites attract visitors with compelling content and valuable offers. How much content you need depends on how many leads you want to generate. For example, HubSpot statistics show that increasing landing pages from ten to fifteen increases leads by 55 percent.
Curious how your business can leverage inbound marketing and the 21st century bingo card? Click below to request a free Inbound Marketing Assessment. Our IMA includes a custom diagnostic that demonstrates the website visits and conversions you need based on your unique sales funnel, as well as a competitor review, benchmarks against best practices and a recommended program to fill your pipeline.