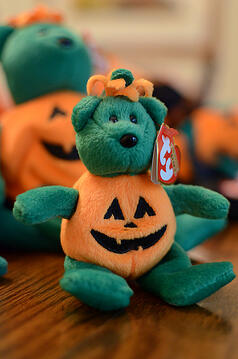 Content marketing, or the use of journalism, for lead generation is not a fad. It's imperative for B2B companies to survive.
I've seen a lot of technology fads come and go. Many others I've worked with though, have gone on to become ubiquitous tools that make today's lifestyles possible. From the personal computer (which I helped introduce at Citibank) to interactive training, to the foundation of the Internet (generalized markup language) and conversational programming (the first cookies were mainframe-resident and proliferated by IBM) are a few of the once-nascent technologies I have seen emerge as simply the way we do business and conduct our lives. For B2B marketers, use of journalism to generate leads is another innovation that won't end soon. In fact, it's just getting started.
The end of B2B journalism is upon us, so why would you hire a PR agency?
The majority of publishers of trade magazines no longer print their material in the United States. Many have eviscerated their reporting staffs, leaving their online publications relatively weak compared to their print forbears. Even Forbes, the bastion of business elite writing is now dominated by contributions from hundreds of writers, many with an ax to grind, and is a shadow of its former self. It's no wonder that the top dogs in business writing are leaving in droves to online properties of larger, largely consumer-focused entities or forming their own media companies.
So, should B2B technology marketers bother with media relations? Probably not. Media relations efforts to secure coverage and influence buyer opinion is an endeavor with declining returns and fewer opportunities to achieve anything meaningful. Today, you publish your own material and they will come. Build worthy content and disseminate it on your best customers' terms and you are your own publication. Google will see to that. It is a world where even startup with an innovative and idea less than six months operating experience can catch a wave of internet "Buzz" to deliver customers to their doorstep.
I can imagine the howls of my PR agency brethren as I write this. For the right clients with significant budgets, PR can still generate something to show for their media relations efforts. And there always will be a role for strategic advice in messaging, in good times and bad. It's just that the idea that you can gin-up news and get business writers to pay attention is pretty much dead… but like the frog in the proverbial pot heating to a boil, they don't know that they're just about cooked. That's why the more innovative among them now also use content marketing to help reach their clients' publics directly.
Inbound Marketing, Content Marketing, Brand Journalism – they all mean disintermediation of content and distribution.
Companies that create their own content have many distribution outlets available to speak directly to their customers and prospects. They no longert need traditional media companies -- who control content creation and publication -- to reach their audience. You can thank Google, LinkedIn, Twitter, Digg, Pinterest, WordPress, Six Apart, Blogger and Facebook (among many others) for that
So now, you don't need to beg for the coverage… you can earn it. Individual readers who have an acute or abiding interest in what you have to offer (opinion, news, products, services) will visit. Others who share your point of view will link to and comment on your content. It will get found. It will get shared. And traffic will come back to you.
The more you publish on-target material, the more you will see in terms of traffic that is relevant to your mission. And then you can offer them something worth paying for, what we call "premium content and offers of engagement." They'll pay with their credentials (name, email, etc.) so they can read your brilliance or see your video or try your ROI calculator or configurator.
And here is where the holy grail of marketing happens… by self-publishing, you can connect your marketing content to outcomes in sales. Now you have ROI from marketing that you never had before, and that you couldn't often if ever demonstrate from traditional public relations. In almost 30 yeas, not one CFO ever asked us to increase our retainer, even after scoring major victories in media relations… it just NEVER happened. But I can point to several CEOs recently who are asking for more lead generation from Inbound Marketing; they want to direct investment where they can "hear the register ring."
Marketing ROI advice for CMOs, VPs of Marketing, CEOs and CFOs
Inbound Marketing offers the third truly measurable form of marketing (direct marketing was the first, though its interrupt-driven nature makes it less and less profitable in a "don't bother me" world, and Adwords-style search was the second but its price-performance is declining). Beyond measuring performance day-to-day, Inbound Marketing is the only form of marketing that creates assets that continue to perform over time.
With Inbound Marketing, the more you do, the greater your ROI; it's the only "advertising" you can do that isn't ephemeral. Inbound is truly the gift that keeps on giving. That blog post you wrote a year or two ago can continue to drive traffic and calls-to-action placed within that post will continue to create leads. The same is true for the premium content you build; white papers have a long shelf life, as do check lists, case studies and ROI calculators.
Our advice? Start moving your marketing investments toward Inbound Marketing. Invest in a program that can build real value over time, starting by documenting your sales and marketing processes: leads, conversion rates, cost of customer acquisition, lifetime customer value, etc. Then build a content marketing plan that targets your most valuable prospective customers (a.k.a. Personas – link to SMB post) with compelling content and engagement offers, protected by landing pages that capture their information. And then do the analytics to figure out what works just OK, and what works best. Then wash, rinse, repeat.
We can help you document the potential value of Inbound Marketing for your business with a free Inbound Marketing assessment. Just click here to get started. There's no obligation, and you're guaranteed to learn a few things of great value as we dig into your sales and marketing together. Sound good? Let's get started!