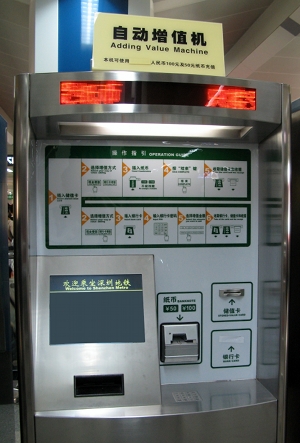 If your Inbound Marketing agency is any good at what they do, you get so much more than you pay for.
But your perception of value significantly depends on whether or not your modus operandi is to value and leverage relationships. I realize that in writing as an agency exec that you, dear reader, expect me to advocate that the billable hour, the project estimate or the monthly fee isn't the full measure of what we deliver. And you're right.
We way over-deliver. Sure, we provide service for a fee. But we bring so very much more to the party.
We see around corners, and if you let us, we'll share what we see coming your way. We can tell you what trends to jump on and how, and which are likely to fizzle. And how politics might play out in your (new) situation. And how to breathe rarified air if you've been newly promoted.
We have great networks, and we bring this into every engagement. Need to get to someone? We can probably make it happen or know someone who can. Need a keynote for a client event? We might have that person in our back pocket.
We keep our eyes open for you, and we bring opportunity to you that you won't get on your own. See networks above.
We watch your back. We're thinking about you and watching out for you. You're our meal ticket and we want to see you thrive. If that sounds too mercenary to you, please accept my apology. We may become friends through work (this happens quite a bit), but it starts as a commercial relationship in which we have a mutual vested interest. We want EVERY thing we do together to be a success so that we can keep doing it. Together. So you can get promoted, and we can grow the relationship, too.
We bring best practices and experience you don't have. If you're early- to mid-career, we'll keep you from making rookie mistakes. If you let us.
You can leave it with us. We've got it. We've done this stuff before. You can go slay other dragons.
We do the best work you'll ever get. I've long had this notion of "agency quality" that I'd like to share. We are very serious about the craft of what we do; many consider ourselves geeks in our domains of expertise, whether it's SEO, Inbound Marketing or even (and where I started) print production. We take the time to develop deep and wide skillsets that can't be done in most client-side environments. It is exceedingly rare for an in-house resource to operate at the level of effectiveness or quality that you will get from an agency. The only people who will disagree are those with an agenda to build an in-house shop or sell services to one. It can happen, but don't count on it.
We'll make sure you make good ROI. We know we live or die on justifying the results of our work. So, where appropriate and measurable, we'll help you measure and continuously improve your effectiveness and efficiency. This is the core of our Inbound Marketing practice, and we extend this where we can to other initiatives, including all lead generation programs (Webinars, telemarketing, direct marketing, trade shows, etc.).
You can do it cheaper, but you can't do it better. When you compare the results of programs we run, you'll be a happy camper. Cheap has its price. Sometimes you won't agree to fund a program element we recommend. We'll still do everything in our power to see you succeed, but sometimes you really have to budget adequately to get the results you desire (or have sold to management).
What's the value add? If you're new to the relationship with an incumbent marketing services agency, ask its account lead or CEO. They'll proudly share with you what they've done that you may not even know about, and greatly appreciate your interest in the value of the relationship to them. If they can't give you a satisfying answer, THAT's when it might make sense to find a new agency. Maybe even ours.