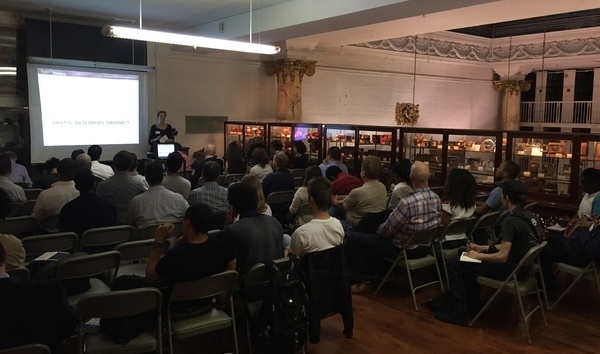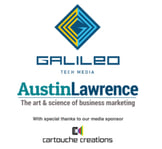 Austin Lawrence is proud to sponsor and present the New York Inbound Marketing Professinals Meetup, a platform agnostic working group for inbound marketing professionals. Regardless of your inbound marketing software the NYIMP provides a venue to share best practices and ideas while learning from expert speakers and your peers. Register for our September 28th event here.
Podcasting is like the weather… everybody talks about it, but not many people do anything about it. Sure, increasingly more of us listen to podcasts for information and entertainment, but is there really a place for them in our marketing mix? Is it really possible to build an audience and a lead database big enough to create podcasting ROI? Join us Monday, September 28th at the General Society of Mechanics & Tradesmen in New York City to learn the answers to these questions and more.
Content marketer, podcast producer, and Inc Magazine writer Michael Schein has distilled a number of powerful hacks that have helped companies achieve substantial business results through this emerging medium. Using case study examples, he'll show you how to make podcasting one of the most effective and efficient weapons in your inbound marketing arsenal.
In addition to tips for determining your podcast focus, you'll learn...
· A simple framework that can help you save 10 hours a week on lead gen
· Techniques for combining online and offline marketing for fast growth
· How to use digital technology to connect with anyone you want to meet
Can't make it? Attend via Google+ Hangout Click Here to join the event. It will go live around 6:30pm.
About your speaker
Michael Schein is the CEO of MicroFame Media, a content marketing and strategy agency that turns organizations into recognized authorities in their fields for the purpose of generating new business online. He has created or facilitated the production of content for companies such as LinkedIn, The Medici Group, TESLA, Inc., SEER Interactive, Interiors by Steven G., TEND Strategic Partners, Magento, Vitalyst, Arise Virtual Solutions, and Citrix. He writes a weekly column for Inc, and is a contributor to Fortune and The Huffington Po
Join our Google Hangout
If you are unable to make it on September 28th or live outside of the New York Tri-State area, please join us online as we livestream the session via Google Hangouts Live. Our video feed, provided courtesy of Cartouche Creations, will allow interested professionals from around the country access to a high-quality, interactive broadcast of our session. You will be able to watch as well as participate and ask questions.