The HubSpot Development team must be working overtime because it's been rolling out updates at an unprecedented pace this year. Some updates, such as visual enhancements to the Content Strategy tool, are so subtle that many users may not even notice unless they heavily use the impacted tool. Others, such as the multiple enhancements to the Lead Flow tool, create new opportunity for HubSpot users and should not be overlooked. Let's take a look at some of the ones we're most excited about.
Meeting Reminders
Impacted Function: Sales, Marketing
We're big fans of the "schedule a meeting" link because it makes coordinating schedules an easier, more streamlined process. But all too often someone will schedule a meeting and then no-show. Enter the automatic reminder setting HubSpot recently enabled. Users can set default reminder emails and send-times for anyone that schedules a session using the link. They're also able to customize the language in the reminder email. Implementing this feature takes just a few moments and should be a "must do" for anyone on your sales team.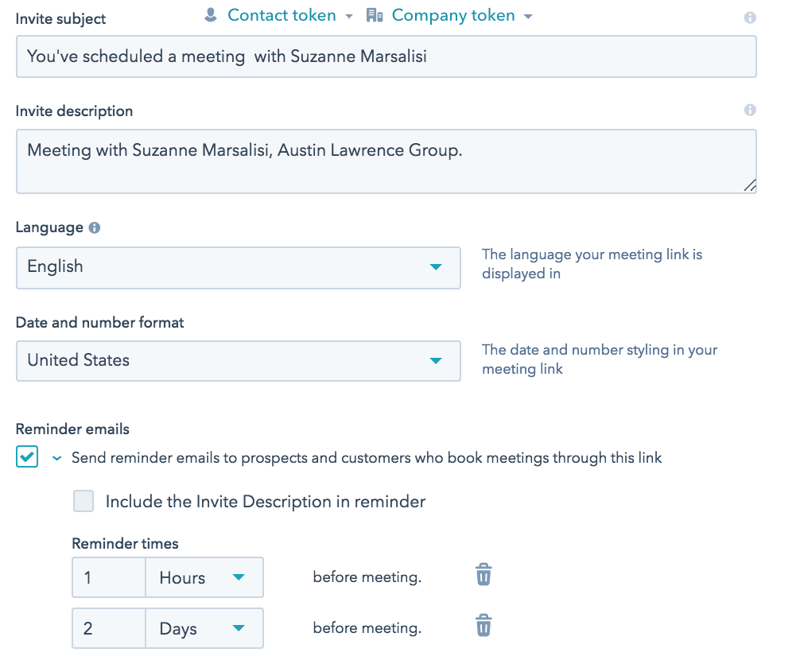 Bulk Upload Social Posts
Impacted Function: Marketing
HubSpot has expanded the bulk uploading feature previously only offered for Twitter to Facebook and LinkedIn. This feature is currently in beta and interested users will need to request access in order to use, but it is expected to roll out to all portals within the coming weeks.
The process will work similar to what is currently in place for Twitter. Simply download the CSV template, populate it with your content and upload it for scheduling. HubSpot will automatically pull in an image from the linked page and create a preview so you can review how your post will appear. Although bulk scheduling can be a time saver, be sure to engage with followers and monitor your feed to make sure the content is still relevant and appropriate in light of any changes at your business or breaking news. This will make sure your feed still feels genuine while avoiding any messages that are out of context.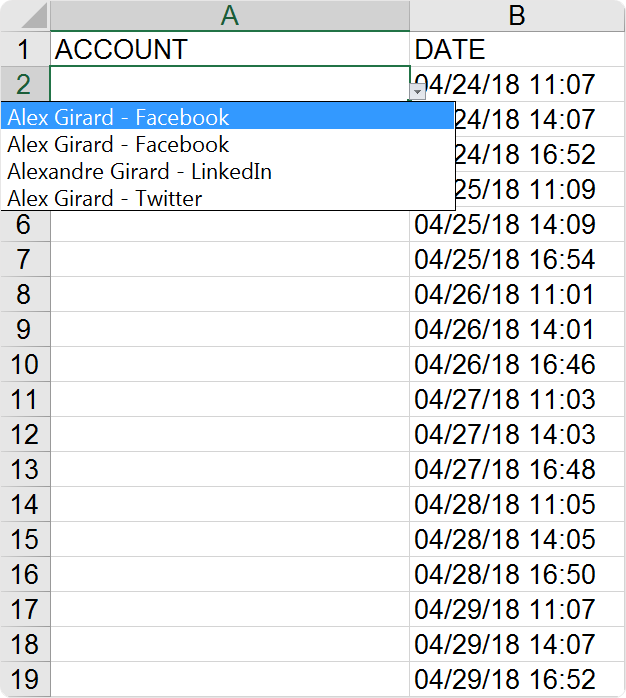 Monitor and Respond to Instagram Posts
Impacted Function: Marketing
Social media marketers around the world cheered when Instagram announced it'd be allowing users to pre-schedule (in earnest) their posts. HubSpot added Instagram publishing to the Social tool impressively fast, and now it's added monitoring features. With this update, users can monitor and reply to Instagram posts, making it even easier to interact with followers and respond to feedback.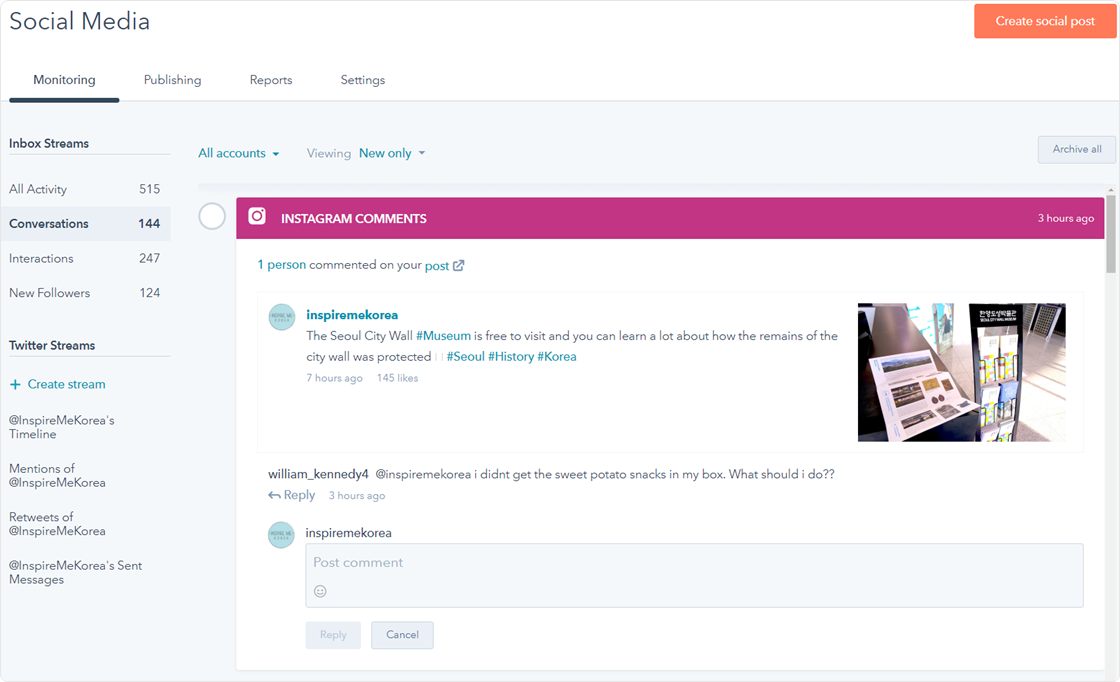 Lead Flows
Impacted Function: Marketing
There were a lot of Lead Flow success stories shared at INBOUND 2017 and with good reason. It's a great tool for getting quick conversions to grow your list and start customers in a nurture stream. Over the last few months HubSpot has been building out the functionality to align with the Forms tool.
As a result, Lead Flow settings now allow users to block email domains and send an automated follow-up email to anyone that converts. These emails can be created directly from the Lead Flow tool and will appear in your Email Dashboard so you can review metrics. Lead Flow follow-up emails are a great way to start an initial nurture campaign with a new contact. To set parameters for Lead Flow form fields, simply click the pencil next to each and populate the criteria options that appear. In addition to designating domains you'd like to block, such as a competitor's, users have a one-click option to block all free email providers.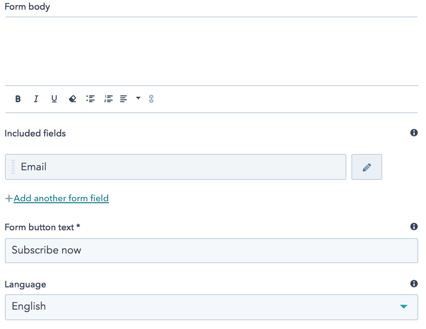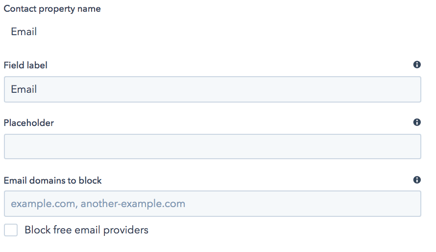 Deal Following
Impacted Function: Sales
Previously, only the HubSpot owner of a record could follow it. With this latest update, any HubSpot user can receive notifications about a contact, company or deal record in the HubSpot CRM. This is particularly helpful for sales managers that wish to monitor their reps' outreach efforts or a customer success manager that needs to work in tandem with their peer on the sales side. HubSpot Users can update their follow preferences by navigating to Profile & Preferences → notifications → follow.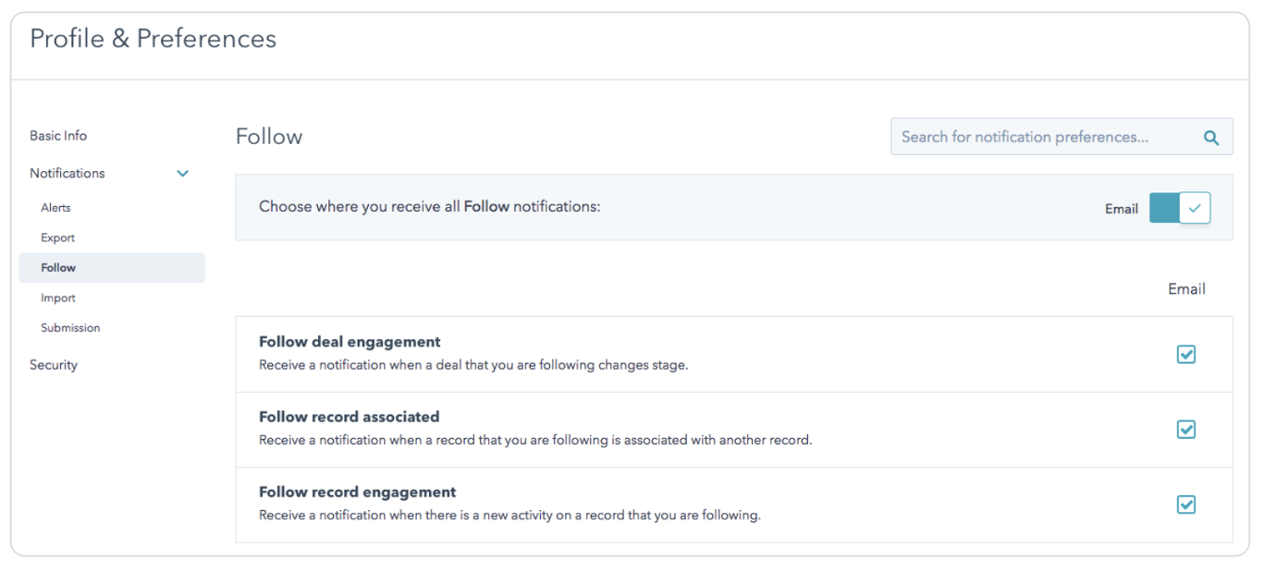 Is there a particular product update you're excited to use? Let us know in the comments! If you found this roundup helpful, sign up for our blog to get notifications of our next HubSpot Product Update review and other useful content.
Subscribe to The Brand Publisher Updates: