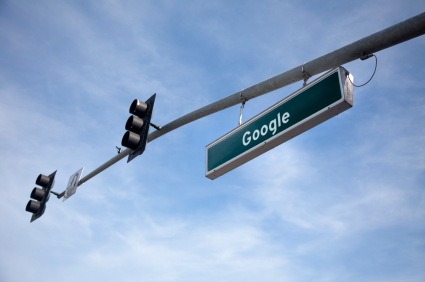 If you haven't read my rant on Google's decision to withhold all organic keyword performance data, I only recommend you do so in order that we share a context: I remain convinced this wasn't great for B2B marketing people, yet realistic that there's not much do to but adjust strategies and tactics to suit the new reality. About the only good news I've heard and agree with is that you will soon be able to say goodbye to all that "we'll get you on page one of Google" spam. If it's not all gone by next spring I'll be pretty surprised.
First Things First: Know Your Customer as Well as You Know Yourself.
It's time to dust off those buyer personas. If you're an Inbound Marketing practitioner, you've been exposed to buyer personas. You've also probably researched and written a few. If you haven't referred to them in a while it might be time to revisit them and make sure they portray a truly accurate picture of whom you are trying to reach and what makes them tick – at work and at home. If you haven't built good buyer personas now's the time to do so.
The search relevancy of your content marketing efforts will be more closely than ever tied to the quality of your content. You're not going to get keyword performance data from Google, and though you can use Bing/Yahoo data as a proxy for Google search for now, there's no guarantee you will be able to do so forever. Therefore, our recommendation is to look elsewhere for measures of relevance.
Invest in Quality Content and You'll Reap the Rewards of Google's New Paradigm for Search Relevancy.
The best advice is to invest more in the quality and usefulness of your content marketing efforts. That means you can't go to services that offer to sell you blog posts for some ridiculously low price like $59 each or four for $200 (such a deal). If you cannot find the resources in-house to create content that your likely buyers will find of value, you'll need to outsource to a professional writer or Inbound Marketing agency like ours that specializes in building great content.
If you believe the research from HubSpot that blogging high quality content drives relevant traffic, and premium content behind landing pages creates leads you can sell to, then this should be an easy decision to make. Investing in great content should yield great results if it's part of an Inbound Marketing program. The data from 7,000 Websites proves it's so.
What You Can Still do with Keywords and SEO Best Practices
You can look at competitiveness for keywords, same as you ever did, in Adwords and other SEM tools. This can tell you what others are doing with paid search and serves as a proxy for most valuable content / keywords.
You can see your site ranks for keywords through paid-for tools like Spyfu and SEOMoz. Assuming you have content worth ranking on (that is, you're not a keyword stuffing spam site), this will give you some idea of the effectiveness of your content development efforts.
You can assume that keywords still matter to Google, it's just that they just won't tell you how much. So use keywords as best practices recently recommended: make the content readable to humans (no keyword stuffing please) and yet focus on what you think your buyer personas will be searching for.
When you have pages that don't generate traffic, you'll be flying a little blind. It won't be readily apparent what is causing the lack of impressions. All the voices in SEO-land say to take a look at your audience and write "better" stuff. And I guess I agree on that point. I also think you need to make sure your site is as easy as possible for Google to index.
Don't Forget SEO Foundations, They'll Always Matter
To make the most of your content, you should still follow SEO best practices. SEF URLs, use of H1 tags and Meta data still figure in the algorithm, and will for quite some time. We believe you also can count on inbound links from well-respected sites to add to your search prominence. Site maps also will continue to be a valuable "welcome mat" for search engine spiders.
Consider Migrating to a Search-Friendly Content Management System
If your Website is built on a little-used platform, or one that is proprietary or deeply complex and makes it hard for search engines to index, you might want to consider a move to WordPress or popular and search-optimized CMS offers like HubSpot's Content Optimization System. WordPress in particular seems very attractive to search engines and there are literally hundreds of thousands of service providers to provide support if needed.
Promote your Content Where Your Readers Congregate Online
More than ever you need to drive your own traffic to your blog and premium content offers. No content marketing strategy is complete without a corresponding social media strategy. Depending on your market, you'll need to become expert in marketing on LinkedIn, Facebook, Google+, and Pinterest. Sharing on these platforms no doubt increases search prominence and traffic.
Free Offer to Check Your Website's SEO Setup
I hope these suggestions help you to feel a little more in control of your future search results and online marketing programs. We provide a free Website review that includes analysis of SEO, so please feel free to ask for one for your Website.