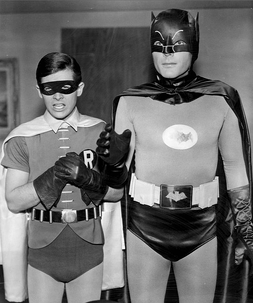 HubSpot has set itself apart as the go-to marketing automation software for small-medium sized businesses. Consistently ranking as number one, HubSpot offers the best all around program of automated marketing services as well as the most comprehensive knowledge suite and active thought leadership in the industry. Today the company takes a huge step forward by empowering your organization's sales team and integrating sales with an already powerful marketing platform.
HubSpot CRM
As a HubSpot Silver Partner, Austin Lawrence was given an exclusive look into a brand new CRM tool launching today! HubSpot CRM is a comprehensive new add-on aiming to help customers better integrate marketing and sales activities and insights. The new tool was built to mirror the rest of the HubSpot platform by being just as easy, intuitive and automatic. Traditional CRM software can be complex and time and labor intensive. More often than not our clients forego a CRM platform because the amount of time and work required doesn't justify the cost or the benefits. One of the biggest reasons Austin Lawrence is so excited about HubSpot CRM is IT'S FREE! Clients who use HubSpot will immediately see value in their subscription as they can ax existing CRM or add one for the first time and begin to see the benefits immediately. Where other systems are comprised of dozens of tools and are tough to learn and customize, HubSpot CRM is designed to get your team started quickly and keep them focused on selling without changing the way they already work.
So what does it do?
The HubSpot CRM is a simple yet feature-rich in-app toolset that integrates seamlessly with the rest of the Hubspot platform. One of the most valuable aspects, and the heart of CRM, is the database. HubSpot has created a database that automates the most frustrating aspects aspects of CRM by collecting and storing data on contacts, companies deals and tasks. It will also automatically create company records, associates contacts, de-duplicate leads and handle all the mundane tasks that eat away at your day. This comprehensive tool can pull specific data on each company in your database using third parties and online resources to provide greater insight to sales teams.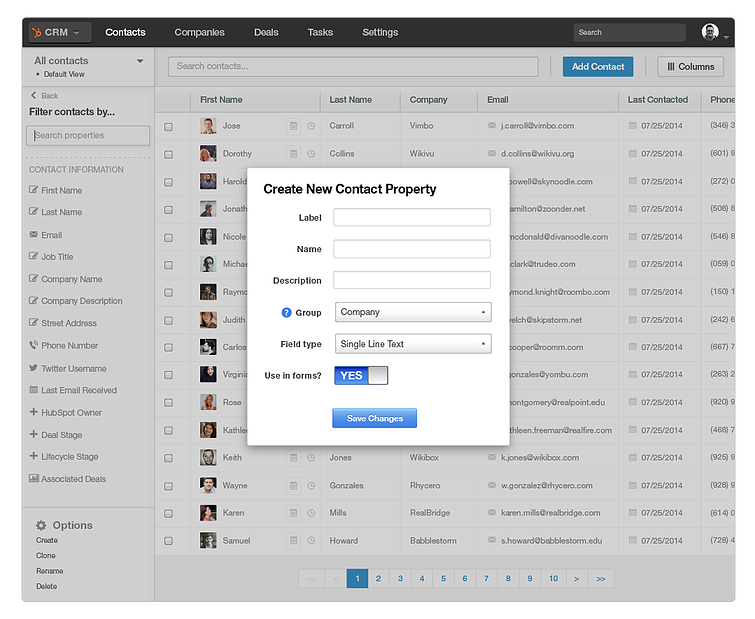 HubSpot CRM will save your sales team time instead giving them more to do. The platform integrates with major email services and will work in the background, automamtically logging emails and organizing interactions between you and your contacts. Taking this one step further is the automated Timeline, which organizes every email, call, note, and website visit into a simple, intuitive view. A modern sales process can take place across thousands of touch points and dozens channels, Timeline provides a simple view of the sales process and central location to initiate calls, send emails, set reminders and organize your day.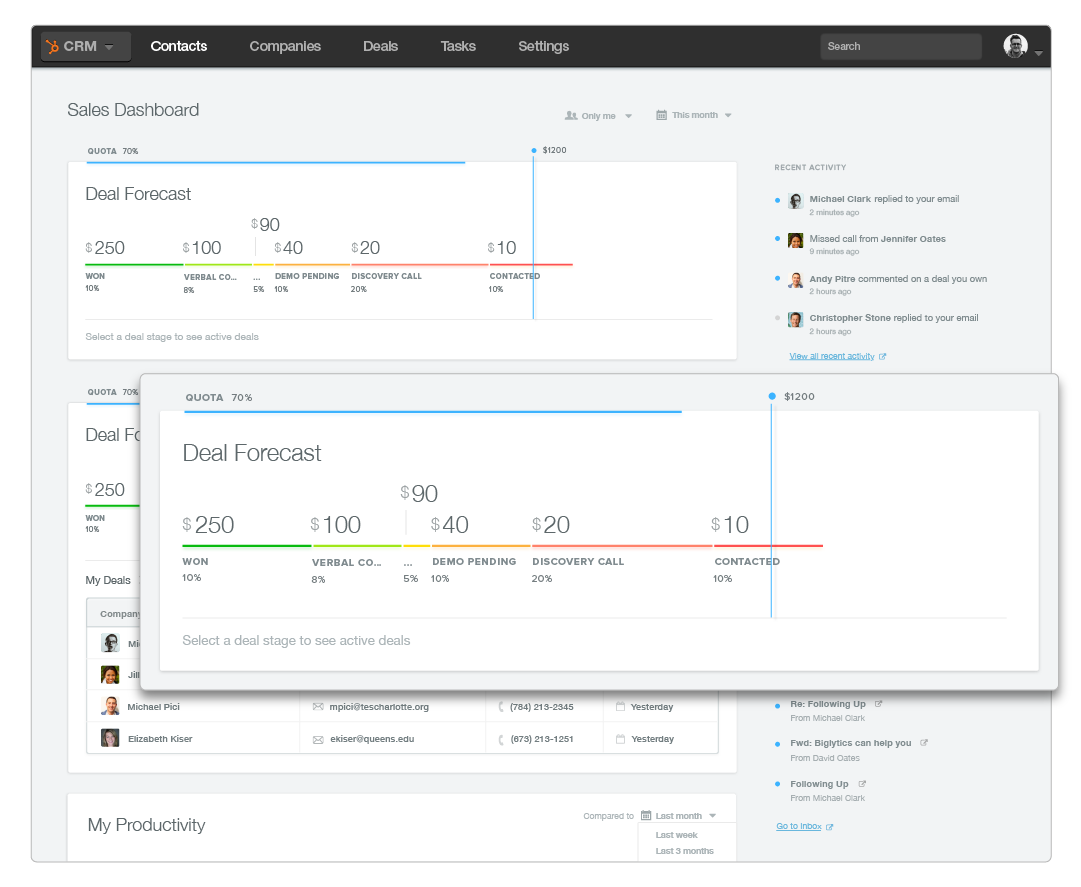 Speaking of the modernizing antiquated processes, one of the central tenets of inbound that we at Austin Lawrence truly embrace is contextual marketing. The ability to identify where a lead lies in the marketing life cycle helps us craft a unique and customized experience to effectively funnel that lead through to sale. In his speech at the Inbound 2014 Conference, Hubspot CEO Brian Halligan echoed these sentiments.
"Traditional sales technology is necessary but not sufficient. HubSpot's Sales Platform is designed to arm sales teams with the context they need to improve how they engage with companies, prospects, and leads to drive sales instead of driving people crazy."
Effectively, Mr. Halligan introduced contextual sales. A key facet of the Hubspot CRM is the ability to aggregate disparate information to help sales teams synthesize effective sales solutions. Where traditional sales bombards prospects with pitching, HubSpot CRM allows for a more two-way flow of communication where sales can start conversations and help guide prospects to a solution. Mr. Halligan said it best,
"The traditional sales process is broken. Instead of 'always be closing,' the next generation of sales leads will 'always be helping.'"
HubSpot Sidekick
HubSpot CRM will undoubtedly be a beneficial tool for established and growing sales teams alike. To further support these sales superheroes HubSpot introduced Sidekick. Sidekick is an update to a previous email tracking tool called Signals. Sidekick is a fully integrated system, connecting to your inbox and working on top of the CRM and existing marketing automation tools solely to aid the sales process. Here are a few key highlights.
Insights- Sidekick lives in your browser and can follow you throughout your day, providing valuable details about contacts and companies you encounter and interact with in your inbox and on the web.
Notifications- Sidekick provides real-time notifications to tell you when, where, and how prospects are engaging with you. Whether by opening emails, visiting your website or at other touch points. This real-time reporting helps you understand and track your sales team's activity and the performance of their messages.
To bring it all together, the greatest benefit of Sidekick is the ability to have faster, smarter engagements with leads. If a sales rep is drafting an email to a prospect they immediately have access to their prospect history and other pertinent information in a sidebar on the same page.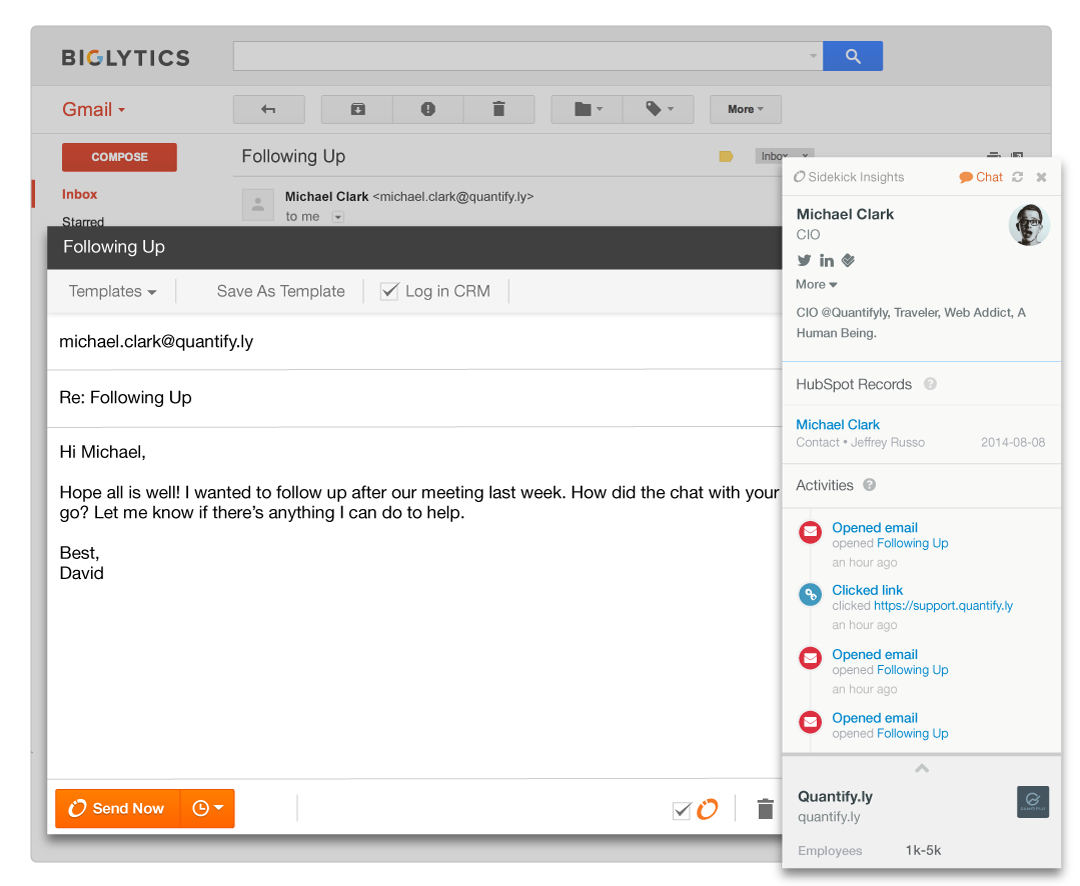 Once the email is complete the rep can then save a copy of the email to the Hubspot CRM, adding another touch point to Timeline and aiding the sales process. Automating actions like this that are generally time-sucking, prohibitive, manual processes helps create a comprehensive CRM practice and can make the difference between a closed sale or a lost opportunity.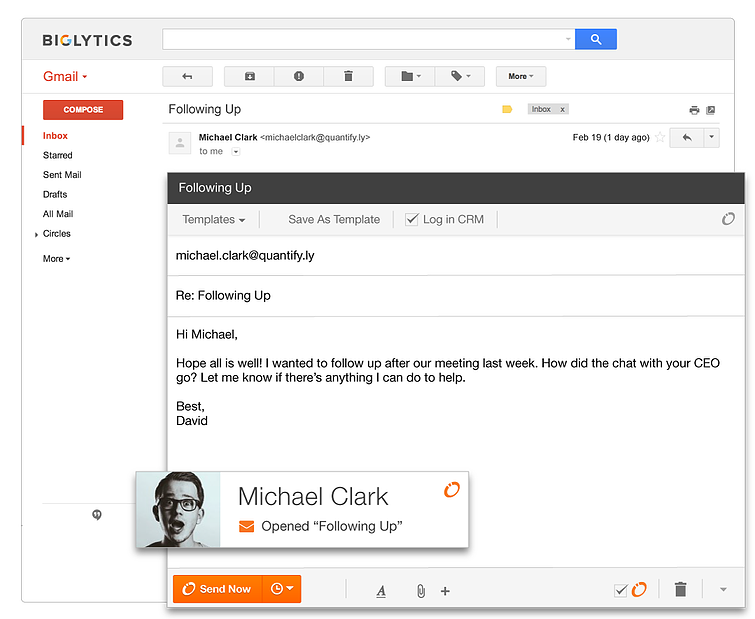 Both Sidekick and HubSpot CRM figure to play a major role for Austin Lawrence and our clients going forward. In addition to growing our capabilities as an agency it allows us to bring greater value to our clients with a growing sales discipline.
We look forward to getting more hands-on with these products in our own work and are excited to see how they can help our clients with a user-friendly but comprehensive sales discipline. We hope to see increased productivity and can't wait to hear how our clients are finding success with a now fully integrated sales and marketing platform.
Click below to find out more about HubSpot CRM and Sidekick.