SaaS CEOs and CMOs should focus as much attention on retention as growth.
It's an old saw in (the SaaS) business: It's harder to sell a new client than it is to keep an existing one.
This maxim is consistent with most people's gut instincts--it makes sense. But what many executives in SaaS don't realize is the profit power of retention and opportunities for upsells.
The glory goes to salespeople who bring in new logos, while customer success struggles to compete for budget and recognition.
According to customer success SaaS Totango, it can cost five times as much to get a new customer as keep an existing customer, and 70-95 percent of the lifetime value of a customer occurs after the sale. These numbers were posted before the pandemic; for many SaaS the cost of acquisition has likely climbed higher.
So how can you reduce churn as we work through the pandemic?
#1. Remove or expand usage limits.
Friction is the enemy of retention.
Bumping up against a usage limit and having to find more budget could be the start of a search for a replacement to your SaaS solution.
Some upsells to these limits are very important to your profitability but possibly not all of them. Which upsells could you un-gate temporarily that would have the most benefit to your customers at this time?
Consider making them free through 2021. While you might give up some upsell, you will definitely increase retention as a result, assuming you pick the right limit to waive.
A great strategy here is to make additional seats free for a SaaS that's usage based. Let's say your customer has 10 seats and is entitled to 100 units of work (e.g., stock photo downloads) per month. Expanding the client's seats to 20 costs you little (or nothing) but encourages use and the inevitable increase to the consumption part of the license.
Pro tip: Revise pricing and packaging to encourage continued use and upgrades.
#2. Consider an "essentials" offering
If your software is a comprehensive solution, consider which modules might be considered "strategic and core" to your customers, and evaluate if an "essentials" offering will help you to retain customers through a downgrade path.
While this is clearly a defensive posture, if you have a large number of defections to simpler competitors, that might be more damaging than the impact of the downgrades.
The simpler package might also help on the revenue side. If upgrades have been typically a large jump in capability and price, consider intermediate upgrade options that provide you with increase revenues and encourage your customers to grow with you.
ProfitWell puts out a lot of content on pricing and I strongly recommend you read its blog and download its resources.
Pro tip: If you have subscriptions that are monthly renewable, move them to annual to dramatically reduce churn.
#3. Survey and call all churned accounts
I've never met a SaaS CEO who liked talking to churned accounts.
Something about the rejection gets to them, and these bruised egos often translate into a lack of interest in why cancelations canceled.
Getting to the root of the problem matters more now than ever. You can quickly and easily gain insight into reasons for churn with a SurveyMonkey survey. We're working on a free post-churn survey you can import into SurveyMonkey - email me at kl@austinlawrence.com if you want an early look at this resource.
I'd also have your customer success team call each and every churned account to learn more – and possibly save the account through a reinstatement promotion. You'll likely get insights into reasons for churn that you can address quickly, as well as things that will require some time and effort to address, but I can just about guarantee that you will learn something which can be put to use right away.
Pro tip: Offer a $10 gift card for post-churn complete surveys
#4. Refresh SaaS Onboarding and the first 90-180 Days of Journey
Onboarding and customer journey management one of the least glamorous areas in marketing but there may be no more important place for marketing to contribute in today's world (if your SaaS is offered via freemium pricing, even more so).
So get out your customer journey map and look for areas that can be enhanced for the benefit of you customer (e.g., add more and more snackable training in early days and weeks). Have customer success make calls earlier in the journey to welcome users and uncover obstacles to success.
Learnings from these calls can be input into content development to address common concerns to increase the scalability of the onboarding process as well as product development to reduce friction in adoption and use.
Use your marketing automation or a dedicated SaaS to enable reporting and to increase engagement frequency and relevancy of onboarding and the first three- to six-months of journey content and engagement.
Test variations of your journey to optimize results.
Pro tip: Test chat software from Drift or HubSpot behind the login of your SaaS to ensure users are getting what they need when they need it. HubSpot also enables ticketing if you have its "Customer Service" hub installed.
#5. Do something to delight your users.
This is where you can express creativity and empathy for your customers, the vast majority of whom are working from home.
You might want to give a small (but cute) gift to the top 20 percent of your users or create a new opportunity such as training or networking to help them do better in their jobs or careers or just add an inspirational message daily in the login process to your SaaS.
Find some way to reach people that humanizes your company and creates a sense of a relationship being formed. You might even have your customer success reps create a video message for each customer vs leaving a voicemail using a tool like SoapBox or Vidyard (which is integrated with HubSpot Sales software).
Whatever it is, do it with enthusiasm and true desire to reach them on a human level.
Pro tip: Consider gifting as part of your customer retention investment; scale with a firm like Alyce.
#6. Shift product development priorities based on impacts and opportunities attributable to the pandemic.
Some customers of your SaaS will have long-lasting impacts on their businesses due to the pandemic, others will recover to normal operations more quickly.
Communico provides automation for libraries, many of which are still closed to the public or have dramatically limited operations. Its CEO recognized that his customers would have to implement new procedures to remain relevant to library users and implemented new capabilities including curbside pickup.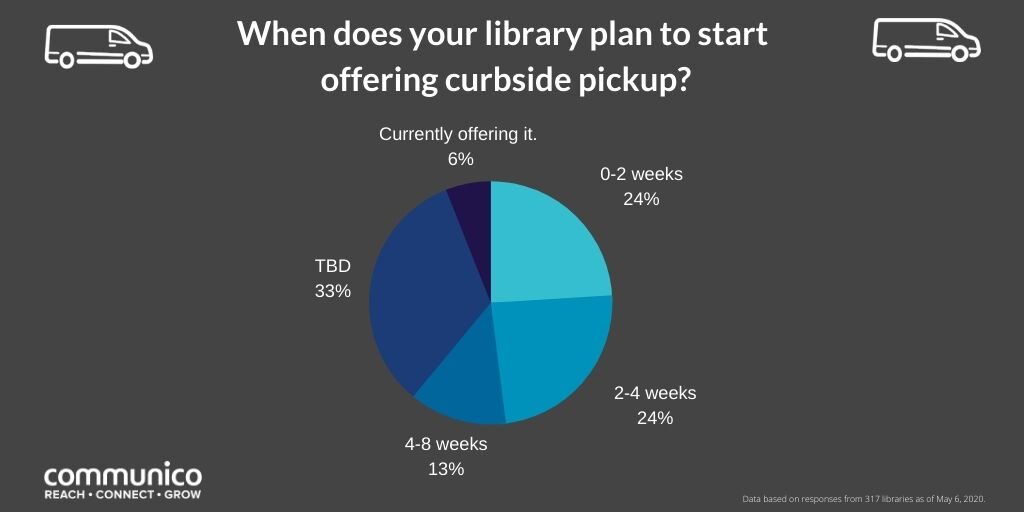 They surveyed their users on what would help them most and then built those new features within a couple months. Given that the pandemic will be with us for six months to a year or more, there's still time to respond to customers' changing needs.
Pro tip: Use surveys to find out how your customers' businesses have and will change and build your product to meet these new needs.
#7. Install customer success software "before now or sooner."
Whether it's Totango, Gainsight or StrikeDeck, or another customer success SaaS, you need to know what's going on in your customer base and to do so, you need customer success software.
It's not cheap but it will more than pay for itself.
You'll be much better able to predict troubled accounts, analyze the impact of your customer success, pricing and other initiatives and report the value of customer success to the rest of your team, increasing your ability to get budget allocated to this essential function.
Pro tip: If you are using subscription billing software like Chargify or Chargebee, you can get ProfitWell analytics free.
If you want to dig deep on churn at your SaaS, feel free to book a no-obligation consult with me to discuss your situation. We also offer a deep-dive consultation service, the SaaS360 Business Effectiveness Assessment and Report, that may be of value. You can learn more about the Saas360 BEAR by replaying this webinar.