We were greatly honored to be invited as a guest speaker in this year's Denver Hubspot User Group's 3rd quarter event! We shared Inbound Journalism with digital marketers and discussed how Inbound Journalism can help you influence buyer perception, generates leads and enhance the value of your business. The event was hosted by our friends at Revenue River Marketing, who we met at #INBOUND2016 in Boston last November.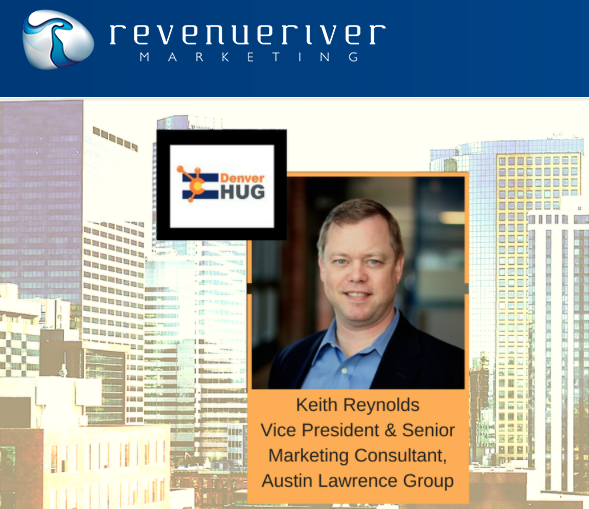 If you missed it, your can check out the live stream on Facebook.
You will learn how to turn your thought leadership into purposeful, process-driven content publishing and demonstrate the measurable results that are most important to your stakeholders and peers in the C-suite – traffic, leads and sales. Moreover, learn how thinking and acting like a publisher creates growth opportunities.
Topics that we covered include:
Key reasons for considering an Inbound Journalism strategy

The brand as a publisher: a new business model and source of revenue and competitive advantage

The Six Success Factors of an Inbound Journalism campaign

Review of Case Studies: Kodak's Chief Packaging Officer, the foundational work behind Inbound Journalism, and KLAFFStyle, a lifestyle publication for a regional retailer.
We really enjoyed meeting our new friends out in Denver. Please check it out! Click here for Facebook Live stream.